Message from Junta Tsujinaga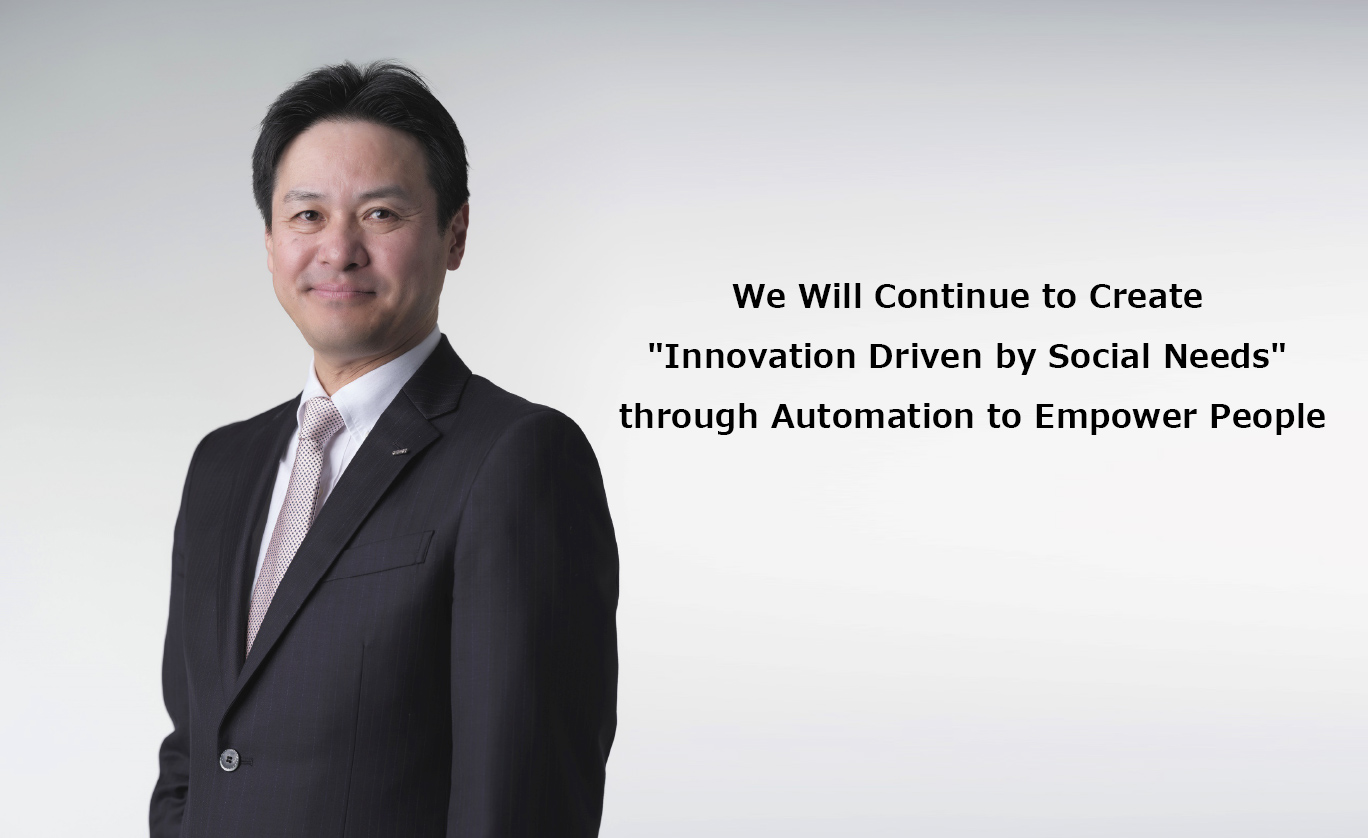 Ever since OMRON's establishment, we have remained dedicated to our primary task of contributing to society through our businesses. The OMRON Principles have consistently served as the unifying force that binds us together and the driving force behind our growth. And the centerpiece of these principles is Our Mission, defined by our founder, Kazuma Tateishi in 1959, which urges us "to improve lives and contribute to a better society."
As a pioneer in resolving social issues that arise from changes that take place in the world, OMRON has continued to create "innovation driven by social needs" that is essential for building a better society. With society today becoming more insecure and unpredictable than in the past, we are currently facing a variety of socio-economic transitions. In response to these changes, in April 2022, we launched our new long-term vision, "Shaping the Future 2030 (SF2030)," with goals set for 2030.
Under SF2030, "We will continue to create innovation driven by social needs through automation to empower people". We are aiming to mount a successful response to the three social challenges we have defined, namely "achieving carbon neutrality," "realizing a digitalized society," and "extending healthy life expectancy." In order to clarify and present to our stakeholders our management policy of resolving these social challenges through our businesses, we have identified a number of material sustainability issues for the first time under our long-term vision. To address these issues, we will challenge ourselves to develop innovative products and services centered on our core technology "Sensing & Control + Think" as we seek to create inspiring solutions for the future.
The central component of this endeavor is the will and determination demonstrated by everyone working at OMRON. As the CEO, I am striving to build a company that encourages and supports the efforts of all its employees, who are passionate about realizing a better society, to promote "innovation driven by social needs." And by expanding the circle of resonance comprising people who can relate to these challenging endeavors, to encompass our external partners as well, we will rise to the challenge of further addressing a range of social issues.