Under SF2030, our aim is to maximize corporate value by creating social value and economic value through business.
To this end, we identified material sustainability issues for the first time under the long-term vision.
OMRON's purpose is "to create social value through business and continue to contribute to the development of society."
It will endure, regardless of how society changes. In order to remain true to this purpose, material sustainability issues are fully reflected in SF2030.
About SF2030
Helping shape the Future Value Creation
At OMRON, we innovate to inspire and empower others to make a social impact:
Technology that supports healthier, more fulfilling lives
Solutions that spark the creation of industries that are as green as they are productive,
Systems that enable independence while strengthening relationships,
and automation that extends human capabilities and expands possibilities. A sustainable future that each and every one of us, inside and outside OMRON, can shape
together, by relentlessly pursuing the same vision:
Empowering People Through Automation
Long-Term Vision SF2030
"I would like all OMRON employees to put our corporate philosophy into practice and work together with stakeholders to create a sustainable society through Sensing and Control + Think technology."
This is how OMRON's corporate values can be realised.
Junta Tsujinaga, President and CEO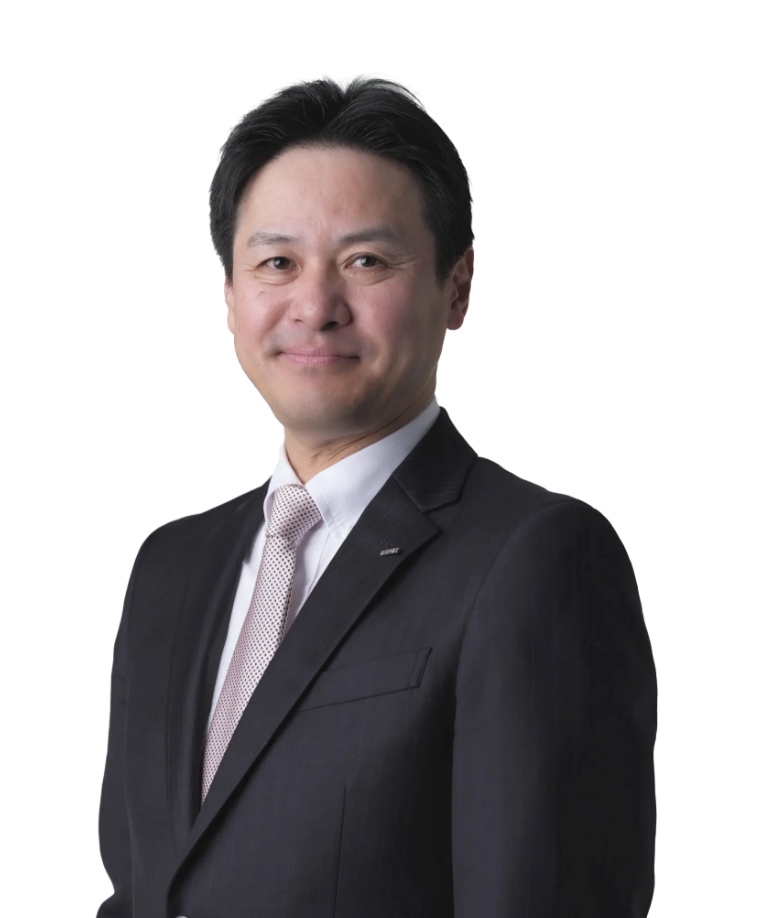 We focus on three: "climate change", "the aging of society", and "increasing wealth gap among individuals".
The goals for these three issues are "achieving carbon neutrality", "implementing a digital society", and "extending healthy life expectancy".
A society in which these issues are resolved is a society in which people can both enrich society as a whole and pursue their own fulfillment.
At this time of transition. OMRON will stay true to its core values in order to bring about the autonomous society.
Helping Shape SocietyCarbon Neutrality
Distribute renewable energy and encourage the sustainability of infrastructure in a digital society.
Coexistence with the natural world, with individual selection of renewable energy methods
Renewable energy reduces the number of off-grid areas, and democratizes access to power
Distributed energy infrastructure for quick disaster recovery
Helping Shape SocietyDigital Transformation
Creative, flexible manufacturing and infrastructure for a sustainable socirty.
Manufacturing for All
Manufacturing that Combines The Real and Virtual
Manufacturing that Goes beyond Human Potential
Helping Shape SocietyIncreased Life Expectancy
Healthcare systems that allow people around the world to live healthy and prosperous lives.
A system that allows everyone to live a healthy life
Providing diagnostic and treatment support services to healthcare providers to prevent the severity of chronic and cardiovascular diseases
All the benefits of high-quality preventive nursing care, regardless of caregiver skill