Revisiting all the 'World's First' Systems and Devices Developed by OMRON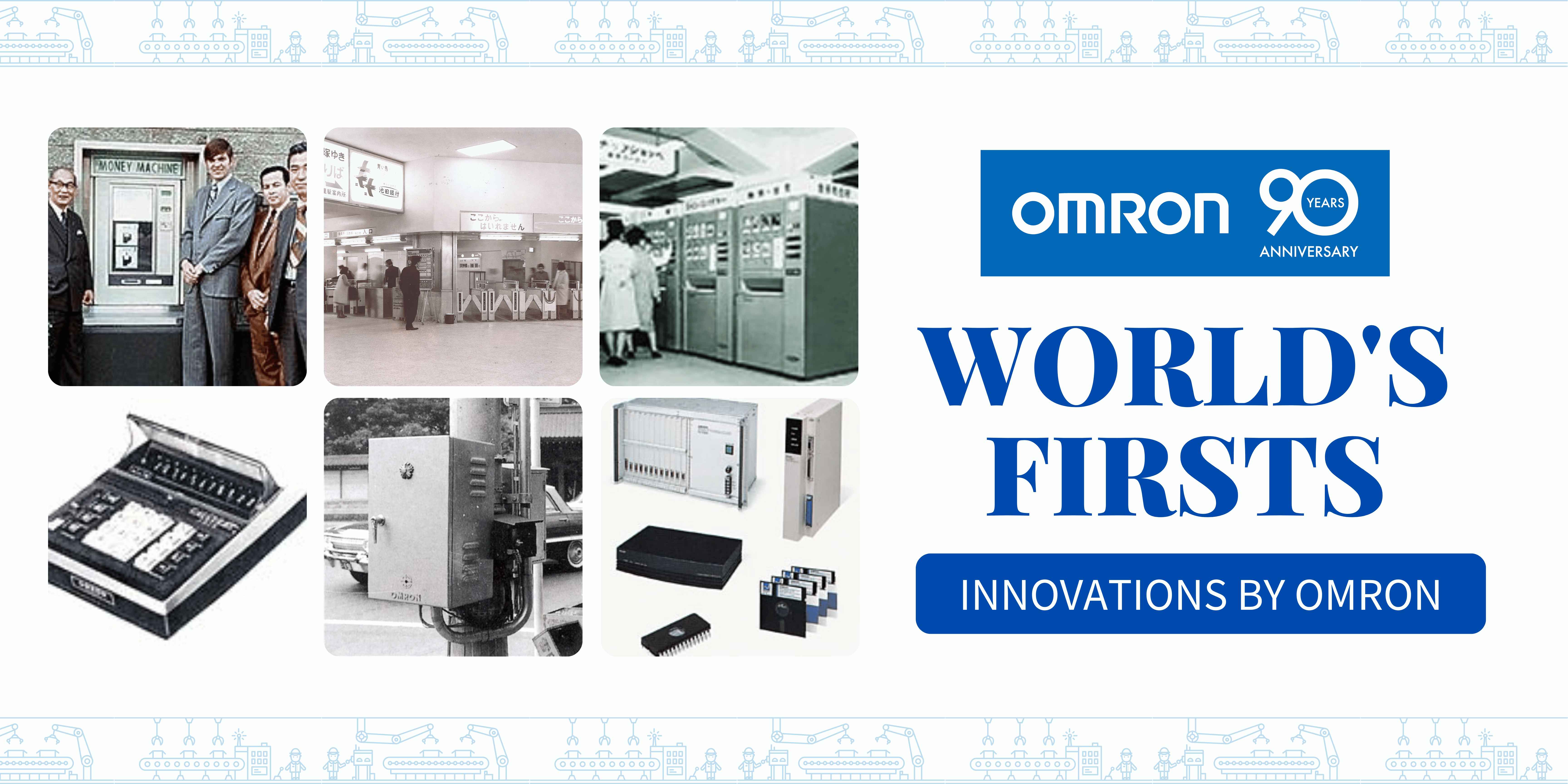 This year, OMRON completes 90 years. To achieve a milestone like this, one must continue to be innovative, relevant, and record-breaking. A journey of 90 years is undoubtedly a testament to OMRON's ability to adapt and innovate according to the changing times and present the world with a device that adds value like never before.
So, here's a recount of innovations that OMRON introduced to the world for the first time.


1) World's first automated traffic signal: OMRON created a system for vehicle detection and signal control in the 1960s. In April 1964, a traffic-responsive electronic signal proved effective in field tests conducted at a major intersection in Kyoto and implemented at an intersection in Tokyo.



2) World's first ticket vending machine: Developed in the 1960s, it was the first multifunction meal ticket vending machine, which could issue three different types of meal tickets




3) First fully automated ticket gate in the world: OMRON created an automated ticket gate that could process both regular train tickets and commuter passes. In 1967, the first fully automated train station system was finished and placed into operation.




4) World's first online automated cash dispenser: In 1971, OMRON supplied the world's first online automated cash dispenser to the central branch of a leading bank. These developments became the basis for today's magnetic card systems.



5) World's smallest desktop calculator: In 1969, OMRON launched the world's smallest desktop calculator, the CALCULET 1200. The CALCULET's successor, the low-cost OMRON 800 (popularly known as OMRON-8), contributed to the widespread acceptance of calculators.


6) World's first fuzzy microcomputer chip and quickest fuzzy controller: The world's first fuzzy microcomputer chip and the ultra-high speed multitask fuzzy controller were developed by OMRON in 1988 and are among the company's finest accomplishments in this field.



Apart from these 'World's First', OMRON carries an expansive portfolio of innovations in industrial automation, healthcare, and electronic components. 


---
---
---