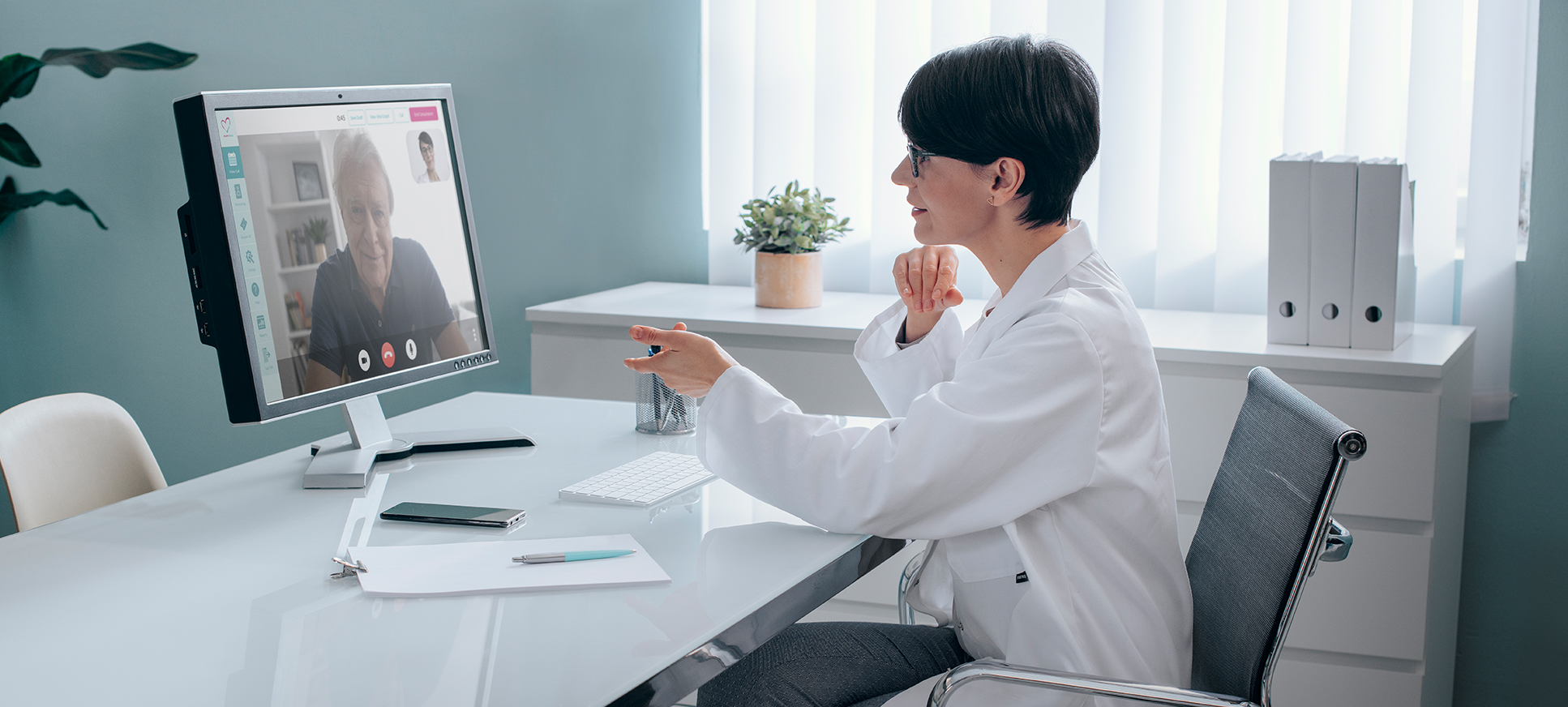 menu
Today, nearly 1 billion people around the world are estimated to have hypertension.1 Hypertension usually has no symptoms, but it is a major cause of cerebrovascular and cardiovascular diseases such as stroke and heart attack. Each year, the number of patients with these diseases is steadily growing. Even when these life-threatening diseases do not result in death, patients can often become bedridden or suffer from speech impairment. This causes a marked drop in patients' quality of life (QOL). These outcomes affect not only the patients themselves but can cause significant burdens on families who provide care for them.

Increasingly serious air pollution mainly in emerging economies and changes in lifestyles have caused an increase in asthma sufferers. Moreover, along with the rapid increase in the aging population, those who suffer from pain in the knees, etc. are also growing in number. Respiratory illness and pain have already become a major social issue worldwide.

OMRON seeks to help all people around the world to improve and maintain their QOL and lengthen their healthy lifespan. To this end, OMRON is committed to creating blood pressure monitors, nebulizers, electrotherapy TENS2 devices, and other innovative products and services.

1 Source: World Health Organization
2 Transcutaneous Electrical Nerve Stimulation
Overview
OMRON seeks to actualize personalized medical care based on individually optimized medical plans, by analyzing various types of health data and behavioral information obtained through its sensing technology. As such, we develop and offer innovative products and services centering on three core business domains: Cardiovascular Disease, Respiratory Disease, and Pain Management. By so doing, we will help enable healthy lives for people around the world.
"Cardiovascular Disease Business" - Supporting diagnosis, treatment, and prevention of illness through analysis of health data

OMRON's goal is to reduce cerebrovascular/cardiovascular diseases caused by high blood pressure, such as stroke and heart attack, to near-zero (Zero Events). OMRON can do this by providing highly personalized diagnosis and treatment services based on health data such as blood pressure readings, combined with lifestyle and genetic information, etc.

"Respiratory Disease Business" - Contributing to early-stage detection and treatment of asthma with new technologies

In addition to supporting treatment of asthma through the use of nebulizers, OMRON's new technologies also enable the detection of signs of asthma and treatment of asthma attacks in the early stages. This will help reduce the incidence of severe asthma.

"Pain Management Business" - Relieving chronic pain with Omron-unique products

With its advanced drug-free pain relief devices, OMRON aims to help all people lead healthy and active lives by easing chronic pain in the legs, lower back, knees, etc. that can restrict daily activities.
Capability
Sales for HCB business

108.5

billion yen (as of March 2018)
OMRON products/services are available in

117

countries/regions around the world
Cumulative global sales of blood pressure monitors: More than

200

million units
Product & Services
Blood Pressure Monitors

Nebulizers

Electrotherapy TENS Devices

Digital Thermometers

Body Composition Monitors with Scale

Other (Activity Monitors, AEDs, etc.)