Intelligent & Safe Technology to Keep Premises Virus Free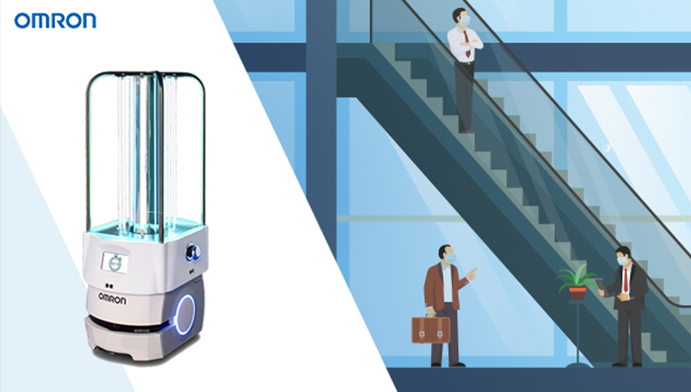 The COVID-19 pandemic has been around for over 6 months now and the virus spread is still not showing any signs of slowing down. The constant shift of hotspots from China to Europe to America and now India has resulted in minimal business activity and millions of job losses. While the lockdowns have helped in keeping the curve steady, prolonging it is not in our best interest as several key industries stare at bankruptcy. Before the economy falls apart, we must find ways to put people back to work by ensuring strict precautionary measures.
Apart from direct human contact, the virus can also spread through contaminated surfaces and studies suggest that it can stay on surfaces for few hours to even days. In such a scenario, places like hospitals, shopping malls, commercial building etc., which witness a lot of in and out movement are at a high risk for contracting the disease. While manual cleaning can help to some extent, it is not full proof because of the inconsistent performance of the housekeeping staff. The need of the hour is to deploy a technology that can safely, consistently and efficiently disinfect the high touch points with minimal human supervision.
Enter, OMRON LD-UVC, a fully autonomous robot with intelligence to carry out complex disinfection processes with 99.9?curacy. The robot is equipped with 8 UVC lamps that give a 360-degree coverage and capable of disinfecting both air-borne and droplet pathogens. Sensors such as sonar, side lasers and PIR motion make the movement seamless and safe around human beings. To top it off, it can even be integrated with elevators and auto doors for a no supervision experience.
Want to know more details and request for a proof-of-concept at your facility? Visit our website here
Leaving you with a video to make your day even more happening!
---
---
---