OMRON Elevates Manufacturing Excellence at Industrial Transformation Asia Pacific 2023 (ITAP)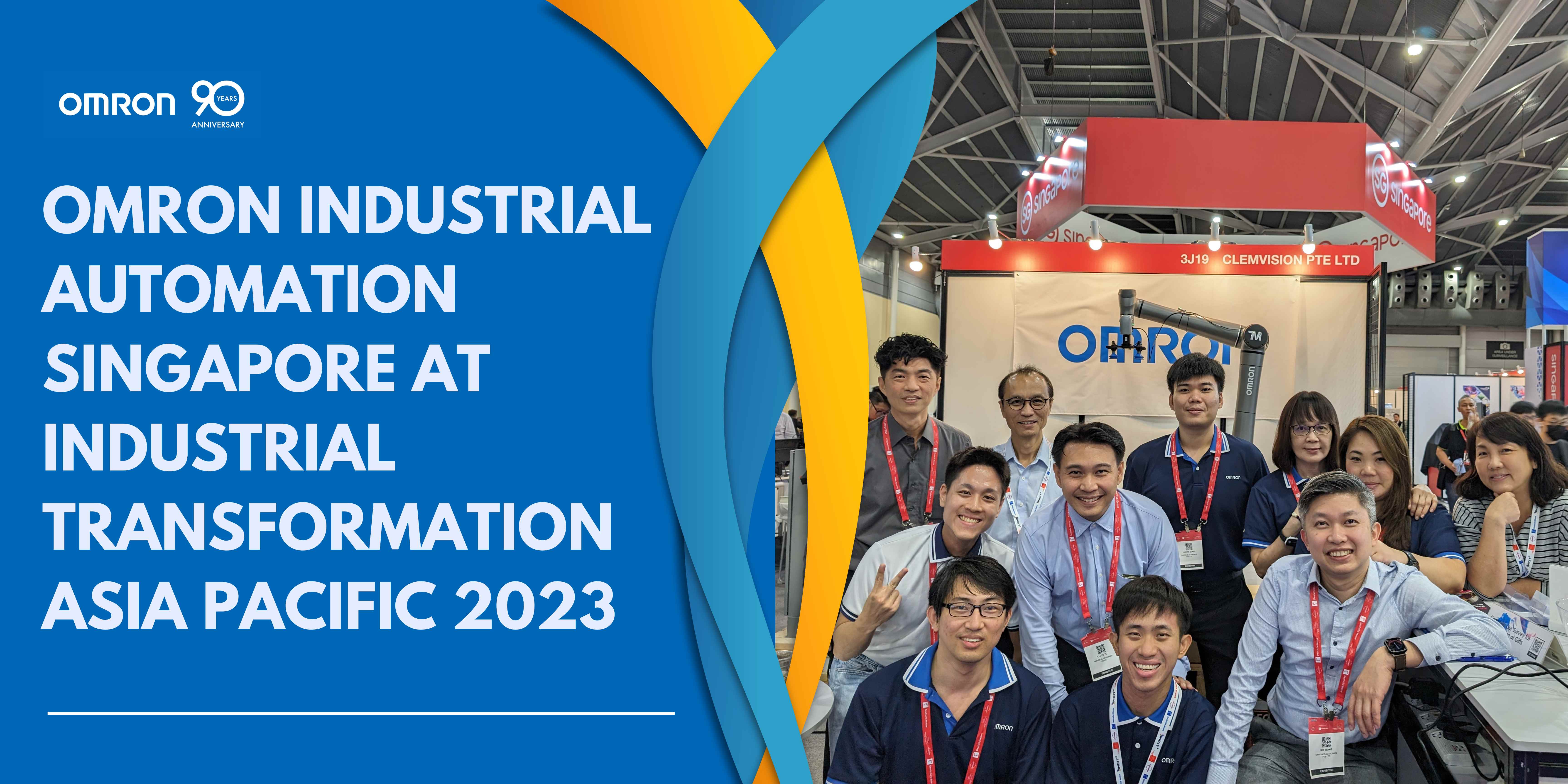 OMRON Industrial Automation Singapore showcased their latest solutions and technologies at the Industrial Transformation Asia Pacific 2023 (ITAP). The event featured an engaging exhibition, along with an insightful presentation by Mr. Elang Kumaran Suppiah, Product Manager for Robotics, who focused on "Elevating Manufacturing Excellence with OMRON Robotics."
 In collaboration with Clemvision PTE LTD, OMRON presented a range of cutting-edge solutions tailored to empower companies at various stages of their business transformation.

Equipment on Display:
1) i6 Robot with FH-3D:
The i6 Robot with FH-3D demonstrated its exceptional ability to accurately pick and place small components from a tray. Its versatility in handling products of different orientations added to its efficiency and precision.
2) TM25S and MD650 Pallet Transfer AMR:
TM25S, known for its capability to handle loads as heavy as 25kg was on display, well-complemented by the new TM25S Cobot to MD650 for seamless load transfers of up to 650kg to various locations.
3) Solomon Vision (Partner's Vision systems) with i4L Scara Robot:
The integration of SolVision AI vision systems with OMRON Scara robots was a significant highlight. These systems utilize advanced algorithms and machine learning to optimize inspection processes, ensuring high-precision inspections.
4) Viper Robot (Flying Trigger Inspection Systems):
The exhibition also featured the Viper Robot, known for its flying trigger inspection systems, which offer advanced inspection capabilities.
Participating in ITAP 2023 provided OMRON Industrial Automation with a valuable platform to interact with their business associates and peers, further strengthening their presence in the industry.
---
---
---