OMRON, NTT DOCOMO, and NOKIA Agreed to Commence 5G Trials at Manufacturing Sites
- The beginning of cooperative initiatives aimed at solving challenges in the manufacturing industry, such as shortage of manpower and skilled workers -
OMRON Corporation (Headquarters: Shimogyo-ku, Kyoto; President and CEO: Yoshihito Yamada, hereinafter, "OMRON"), NTT DOCOMO, INC. (Head Office: Chiyoda-ku, Tokyo; President and CEO: Kazuhiro Yoshizawa, hereinafter, "DOCOMO"), and Nokia (Headquarters:Nokia Solutions and Networks Oy, Nokia Solutions and Networks Japan Corporation, Head Office: Minato-ku, Tokyo; President and CEO : John Harrington, hereinafter, "Nokia") agreed to jointly conduct trials utilizing the fifth-generation mobile communications system (hereinafter, "5G") in factories and other manufacturing sites. Through this trials, the three companies will jointly evaluate the usefulness and possibilities of 5G's high-speed, large-capacity, low-latency, and simultaneous multiple connections with the aim of solving the challenges facing the manufacturing industry and developing communications technology required in manufacturing sites of the future.
In the manufacturing industry, the demand for wireless communications is increasing as efforts aimed at improving productivity through the use of IoT data make progress in dealing with various issues, such as a shortage of skilled workers and high-mix low-volume production. However, various aspects must be verified to ensure stable, reliable, high wireless quality when using existing wireless communications in factories, including changes in the environment due to moving people and objects, and interference such as noise emitted from various devices.
The features of 5G are high speed, large volume, low latency, and connections to multiple devices.
The three companies will measure 5G waves and perform transmission tests inside the factory as well as conduct trials related to productivity improvements afforded by cooperative work between people and machines by utilizing 5G.
[The concept aimed at this 5G trials]
Layout-free production lines
As people's needs around the world are becoming diverse and product life cycles are shortening, manufacturing sites must be able to change or update their production lines on short notice. This requires the ability to change the production line layout according to constantly changing demand as well as make flexible and fast startups.
Our aim is to arrange production lines in an open layout where individual processes are physically detached, but connected through a wireless network that utilizes the large capacity and low latency features of 5G, in combination with OMRON's AMRs (Autonomous Mobile Robots).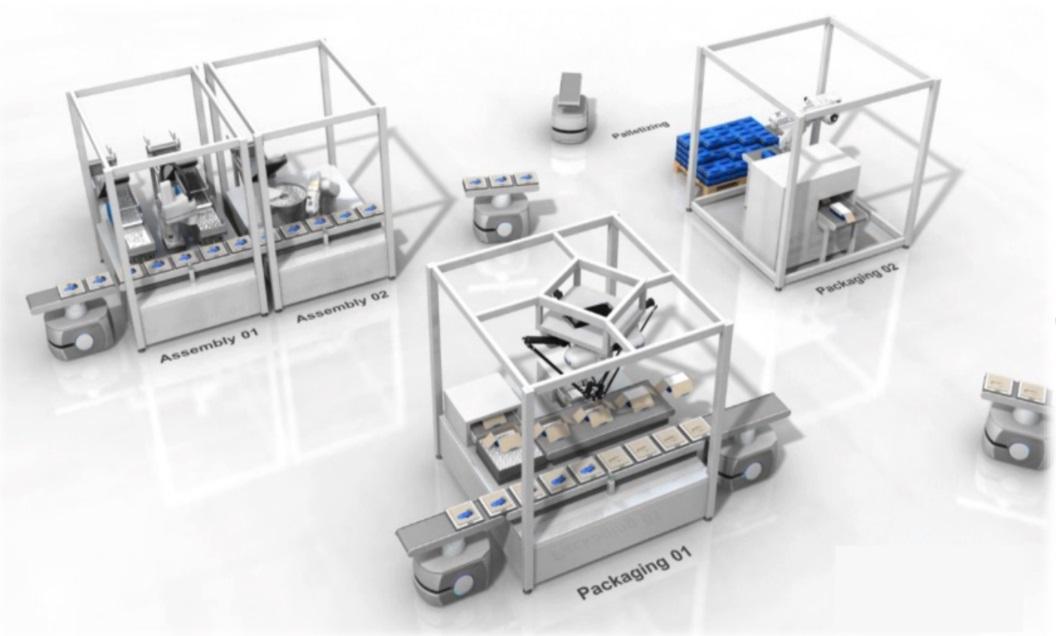 [Image of an open layout production line]
Real-time coaching using AI/IoT
Manufacturing sites face a serious shortage of skilled workers, escalating the need for improved productivity and early development of its operators. To counter this, AI is being used to analyze data collected by utilizing the large capacity and high-speed features of 5G, such as production equipment data, and video data that capture the line of movement and physical movements of operators. By providing real-time feedback on how skilled operators work compared to inexperienced operators, we aim to realize a new level of cooperative work between humans and machines that improves productivity, supports early mastery of skills, and raises motivation.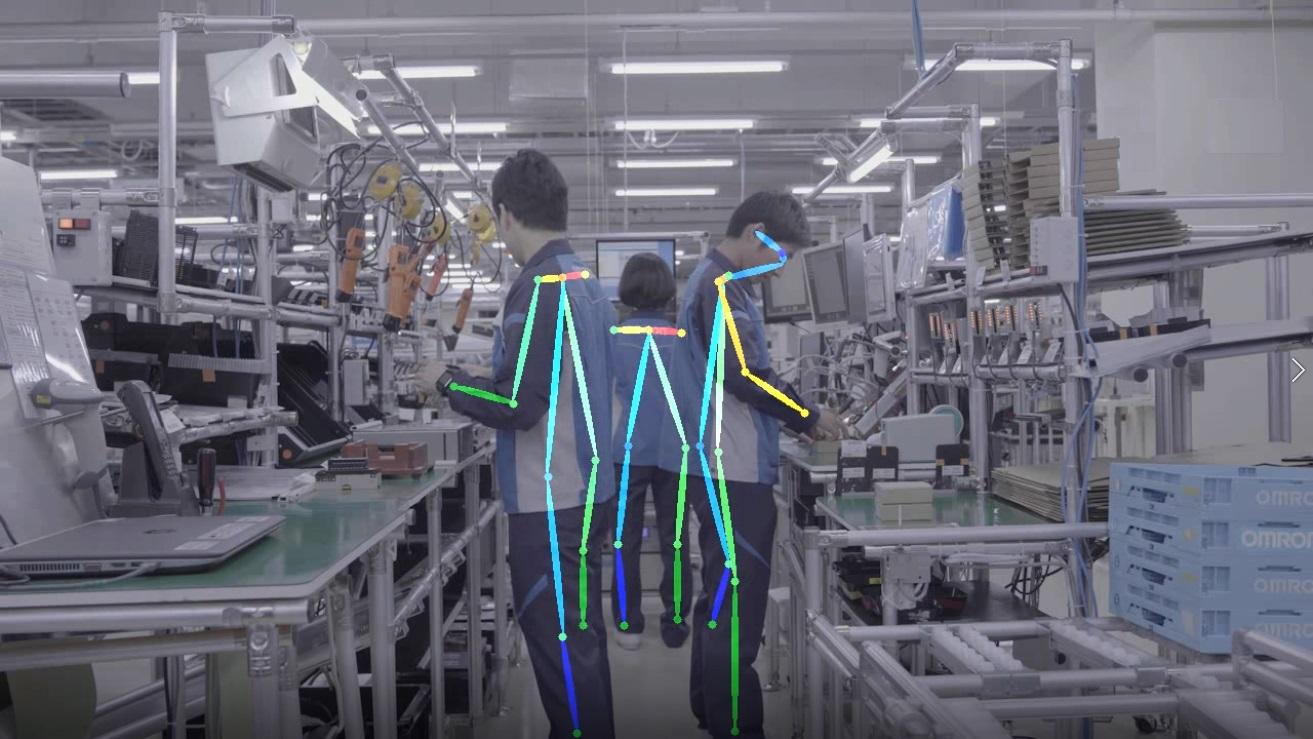 [Analyzing operator movements]
Function of each company
OMRON will provide factory automation components, control technology, expertise on the manufacturing industry, and the factory site for conducting the trials.
DOCOMO will provide technical expertise on the trials utilizing 5G testbeds.
Nokia will provide a platform, including 5G base stations, along with cutting-edge technology and expertise of Nokia Bell Labs.
About OMRON Corporation
OMRON Corporation is a global leader in the field of automation based on its core technology of "Sensing & Control + Think". OMRON's business fields cover a broad spectrum, ranging from industrial automation and electronic components to automotive electronic components, social infrastructure systems, healthcare, and environmental solutions. Established in 1933, OMRON has over 35,000 employees worldwide, working to provide products and services in around 120 countries. In the field of industrial automation, OMRON supports manufacturing innovation by providing advanced automation technologies and products, as well as through extensive customer support, in order to help create a better society. For more information, visit OMRON's website at: https://www.omron.com/
Contact (Media):

Brand Communications Department
OMRON Corporation
Tel: +81-75-344-7175