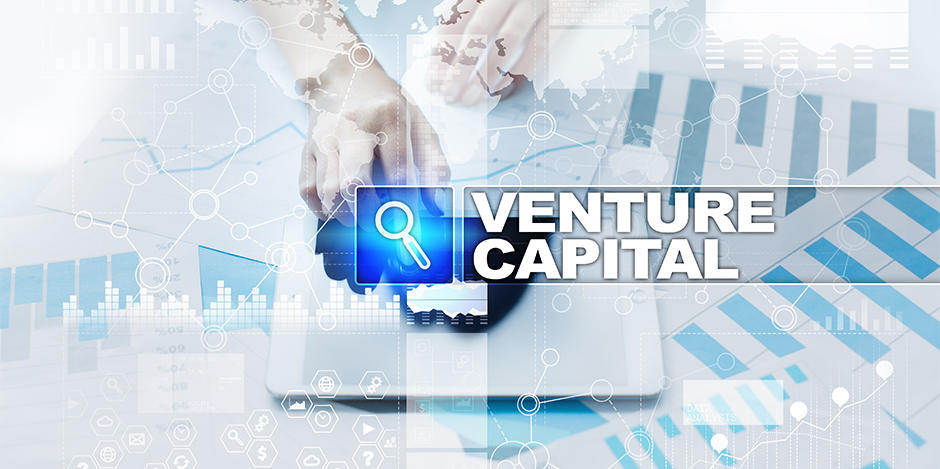 Corporate Venture Capital that collects "The World's Most Cutting-edge technologies"
-To create a new world by joining hands with entrepreneurs who seriously believe they can change the world-
OMRON believes that, to solve social issues that are becoming increasingly serious and diverse, it is important to create new business and strengthen existing businesses through open innovation that is not constrained by conventional frameworks. For this reason, in July 2014, we established our own corporate venture capital (CVC) to use investment as a means of deepening collaboration with startup companies that have creative technologies and ideas but we didn't have connections with before. That CVC is OMRON VENTURES CO., LTD (OVC).
In the six years since its establishment, OVC has invested in 15 startups. One of its earliest investments was in an agriculture-related startup, Organic nico Co., Ltd. This company's business idea and technology are currently being put to use in an agri-automation project in China, leading to the creation of a new business for OMRON.
In this article, Tomoko Inoue, President and CEO of OVC introduces OVC's initiatives to create new value through the world's cutting-edge technologies and business ideas
OMRON VENTURES CO., LTD.
President and CEO Tomoko Inoue
To Collect the World's Cutting-edge Technologies
I became OVC's second President and CEO in April 2018. Under the VG2.0 Medium-Term Management Plan that began in 2017, we designated certain focus domains, including factory automation, healthcare, and social solutions and determined to accelerate innovation driven by social needs and sow the seeds for future growth through open innovation.
To achieve this, it is more important than ever that we cast our antenna across the world and continue to identify trends of cutting-edge technology and businesses that have yet to sprout. Accordingly, in 2018, OVC made a significant change to its investment strategy. Until then, our investments had concentrated mainly on Japan, putting small amounts into startups with which our business divisions could collaborate in some way from the time of the investment. In a shift from that strategy, we decided to invest reasonably large amounts in early-stage startups that included seeds, in regions such as the United States, Europe, and Israel, where the world's cutting-edge technologies and business ideas are concentrated.
Since changing our investment strategy in 2018, we have invested in 7 startup companies in the United States, Israel, and the United Kingdom. All of these companies have unique technologies and ideas.
For example, Realtime Robotics, Inc. (United States), in which we invested in October 2019, is developing technology for real-time motion planning of industrial robots. This technology can significantly reduce the time needed to program robots' movements to avoid collisions with various obstacles, which currently takes hundreds of hours. If this technology is commercialized, there is potential for an immediate expansion in the adoption of robots. The validation of the technology is currently in progress at multiple factories. In the healthcare field, we invested in AIRx Health Inc. in the Silicon Valley in March 2020. This company is developing a unique business model for remote patient monitoring in the United States. Telehealth has attracted much attention during the COVID-19 pandemic, but it is something that patients, doctors, and hospitals had been calling for even before the pandemic. This company's business model has the potential to change the future of healthcare.
In medical equipment in particular, it is extremely difficult for a single startup to handle the entire business from development to sales. With a system in which new technology developed by a startup can be connected to actual healthcare settings, after which a large, established company would be responsible for the scaling up of the technology, we will see the spread of the kinds of products and services that society really needs. It is my belief that it is precisely because corporate venture capital like OVC exists that innovation is generated and that more people are able to enjoy the benefits of that innovation.
Never Slow Down on Investments in Startups that Are Growing in Importance
As we have come through the COVID-19 pandemic, social issues that, until now, OMRON has identified through backcasting, have become more and more apparent. In particular, the need for labor-saving with the use of robots and remote patient monitoring is likely to accelerate.
I want us to create a new world by joining hands with entrepreneurs all over the globe who see things in their own freeway, who are unencumbered by conventional practice, and who seriously believe they can change the world. In particular, in today's society that is overflowing with data, we aim to create new value by leveraging the data as an asset, to realize a world that is free from disease, a world where humans and machines work together in harmony, a world that enables optimization of an autonomous individual simultaneously with optimization of the whole. To this end, OVC will not slow down in its investment in the seeds of OMRON's future growth and continue to invest in aggressive startups.