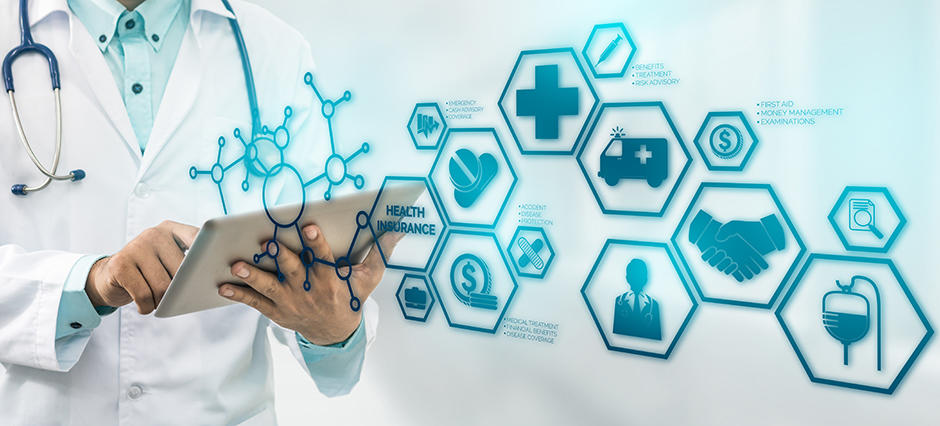 Supporting the Continuity of Hypertension Treatment through Telemedicine
Transitioning to the New Normal of Healthcare after COVID-19
There are reportedly around 43 million hypertension patients in Japan. This means that around one-third of Japan's population suffers from hypertension. If left untreated, hypertension can increase the risk of such conditions as cardiovascular disease and stroke.
Ongoing management of hypertension through daily blood pressure monitoring and medication is considered crucial. However, there are many cases that patients do not actively seek treatment because they have few subjective symptoms or others abandon treatment because of difficulties in visiting regularly a medical clinic. Delivering treatment on an ongoing basis remains a key challenge.
Moreover, with the current spread of COVID-19, many hypertension patients are reluctant to visit a clinic owing to concerns over exposure to the virus during travel or within the clinic.
Three firms - OMORON Healthcare, telemedEASE, and PORT - have joined forces to offer hypertension patients an online hypertension treatment support service in Japan.

Smartphone App Enables Continuity of Care for More Hypertension Patients
To date, the three firms have been providing an online hypertension treatment support service using smartphone app. This service offers routine management of blood pressure data and access to telemedicine related to hypertension, as well as enabling users in their own homes to simply and easily perform tasks which used to require a visit to the clinic, such as the prescription and receipt of medication and the payment of healthcare fees. Since this April, in response to the Japanese government's declaration of a state of emergency for COVID-19, OMRON Healthcare has been offering the telemedicine service, part of this service, free of charge for a limited time until May 31.
OMRON Healthcare explained the idea behind this initiative as follows:
"We are currently working in pursuit of our vision 'Achieving Zero Events on Cerebrovascular and Cardiovascular'. The current COVID-19 situation has left many people unable to visit clinics and with no choice but to stop seeking treatment for hypertension. Even under these circumstances, we would like to support the treatment of as many people as possible with this telemedicine that allows patients to continue treatment that do not require a visit to the clinic."
Telemedicine Go Global: A Fresh Approach to Healthcare for the "New Normal"
One billion people worldwide are said to suffer from hypertension. OMRON Healthcare is now pursuing its initiatives in telemedicine in the field of cardiovascular medicine not only in Japan but on a global scale.
In the United States, OMRON Healthcare has formed an alliance with AliveCor, a leading company in the field of mobile electrocardiographs and electrocardiogram apps for smartphones. In May 2019, they launched the Complete Blood Pressure Monitor + EKG, which enables simple measurement of blood pressure and electrocardiogram data. This is the first step in the companies' work to contribute to the prevention of cerebrovascular and cardiovascular events through combined analysis of blood pressure and electrocardiogram data.
The OMRON Group will continue striving to solve social issues through its businesses.
For more details, please see:
Notice regarding Capital and Business Partnerships with AliveCor