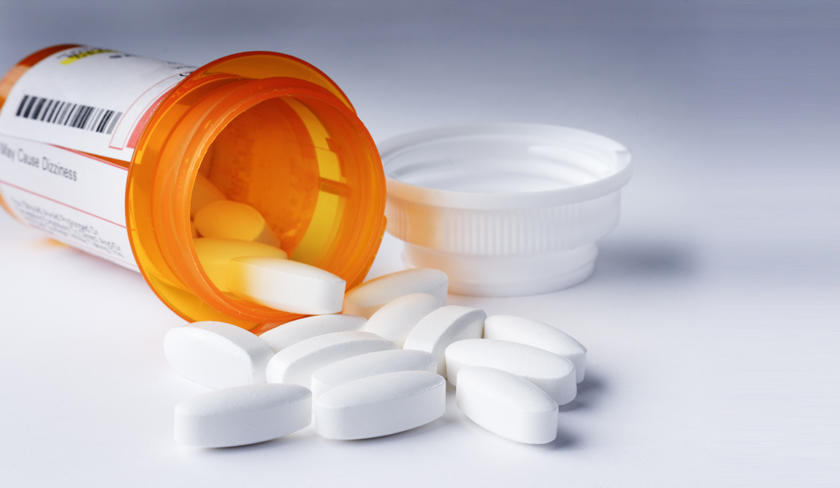 Protecting humanity from 'counterfeit' medicine
Dedication gives birth to solution
A young German man who suffered an acute heart attack was taken to the hospital and died two days after taking blood pressure medicine purchased on the Internet. It turns out that the medicine contained more than twice the amount of active ingredients than then indicated on the label.
Such tragedies happen not only in Europe, but all over the world. Today, anyone can easily purchase medicine on the Internet, and the circulation of counterfeits has become a large-scale global issue.
The fact is, purchasing medicine online from unknown sources is unsafe. What is more shocking is that even prescription medicine acquired from a legitimate hospital or local pharmacy could be unsafe if "counterfeit" medicines are allowed to find its way into the distribution channel and entering the market.
According to the World Health Organization, as much as 24% of medicines on the global market are counterfeits and approximately 1 million people die from them every year. It is almost impossible to distinguish between genuine and counterfeit products just from looks or packaging.
In order to prevent counterfeit medicines from entering the market, OMRON Electronic GmbH, the control component sales base in Germany stood up to the challenge.
"Our mission is to save people from counterfeit medicines. We will monitor the distribution channels to identify and stop falsified and counterfeit medicines."
Driven to resolve this major issue, OMRON Germany launched a project involving a massive network of small and major global pharmaceuticals, machine manufacturers, and software vendors.
Tracking billions of counterfeits -A major challenge-
Billions of medicines are sold in pharmacies and hospitals around Europe. In 2011, the European Commission issued a directive against counterfeit medicines and mandated serial number labels to prevent the circulation of counterfeits.
Production lot codes, which tracks quality control, the manufacturing date and serial number, are assigned to the medicine, certifying that it is a genuine product. The serial numbers are registered to the pharmaceutical validation database provided by European National Medicine Verification Organizations (NMVOs) to record and trace the medicine's circulation route for authentication.
Managing and tracking all the serial numbers and codes requires vast amounts of data, thus linking the IT systems at manufacturing sites and upper corporate levels and supply chains was essential yet an enormous IT challenge. In particular, it was extremely difficult implementing the link in multi-product small-volume production lines where manufacturing processes frequently change.
"Originally these kinds of solutions were intended for mass-production lines and could not be directly applied to multi-product production lines with small lots where production processes frequently change." says the team member Gunna , adding "We were up against major questions.
How should the production processes be switched at high speed? How should programs for product management be configured? But after repeated analyses, we were able to successfully create a solution with both precision and flexibility".
"Connecting" companies and devices -The key component-
Preventing counterfeit medicines from circulating requires transparency in how the medicines are distributed from the factory to pharmacies and retailers.
The project team headed by OMRON Germany conceived a system that manages manufacturing data from pharmaceutical companies by uploading them to the government database. This would allow the tracking and management of medication for the entire supply chain - from factories to pharmacies, and ultimately to end consumers.
In order to construct a vast system that quickly and automatically performs all of these processes, OMRON had to collaborate with a variety of companies, each with its own strengths in printing and managing serial numbers, scanning, authentication, factory production control, and data processing that links business management systems.
The mission, "to save lives from counterfeit medications" was the fuel that drove the team to challenge what had never been done before.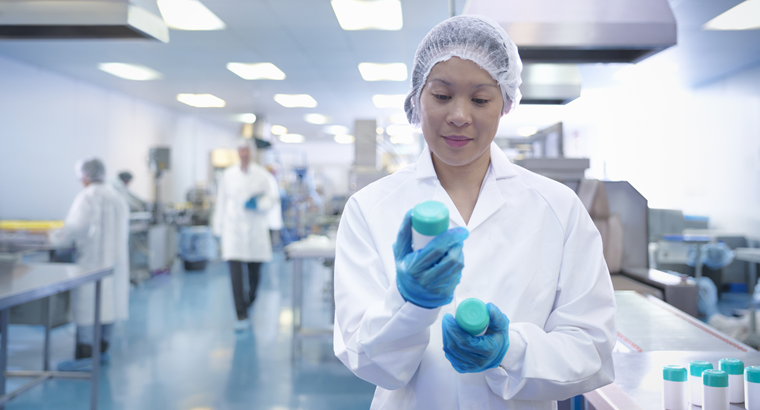 Overcoming challenges -The solution-
OMRON's goal was to acquire the ability to quickly and accurately scan information from a wide variety of serial numbers which was different for each product. However, the team soon hit a roadblock despite its strengths and experience in sophisticated image sensing technologies and inspection systems.
The team adopted the best high-speed image sensor known for its precision in scanning characters and 2D codes which is widely used in food and daily commodities manufacturing in Europe.
However, the package design (the color, serial number positioning, and code type) in a multi-product small-lot production with frequent changes in production differs and changes for each type of medicine manufactured. And the sensor must precisely scan and recognize serial numbers for any package pattern without any reduction in speed. For a successful implementation of the number tracking system, all of the following had to be taken into consideration and adjusted manually - color contrast, light reflection, natural light, and etc.
OMRON Germany mobilized the technical support team in Europe as well as the image sensing development department based in Japan in order to automate the previously manual process of fine-tuning the camera position and lighting for products that may reduce switching speed.
Through trial and error, the two teams successfully developed a system with stable automatic marking, inspection, and data exchange, ready to be released to the general public.
The system has been introduced in medically advanced countries in Europe. Deployment in other Western regions and Asia is also underway.
OMRON is now working with Open Serialization Communication Standard Working Group (Open-SCS) of OPC *1 on standardizing and deploying such serial number tracking system globally.
*1 The interoperability standard for a secure and reliable data exchange in industrial automation and other industries
"It would have been impossible to overcome all of the challenges single-handedly. With this project, all members proactively participated with a common goal in mind - protect people from counterfeit medicines. The energy generated by the team was far larger than a passive assignment." says Arndt , one of the team members.
He also added,
"Connecting supply chains is often mentioned as a concept of IoT and Industrie 4.0. Now that the first stage of this concept has become reality, designing a holistic solution with partners has become the new challenge for the members at OMRON Germany."
Contribution to global health and security
The serial number tracking & management system "connecting" different types of companies, individuals, and devices has successfully been introduced to the global market, and the evolution continues.
This system is not only limited to the pharmaceutical industry but also a great solution for multi-product manufacturing environments such as the food and beverage industry that requires automated serial number management.
The takeaway from this project was that the process in ensuring the safety of each and every product not only enhances productivity but also gives birth to new production methods and product personalization.
The solution was the result of a team effort and dedication to saving lives from counterfeit medicines. OMRON will continue to make this world a safer place, expanding its capabilities to solve social issues on a global scale.