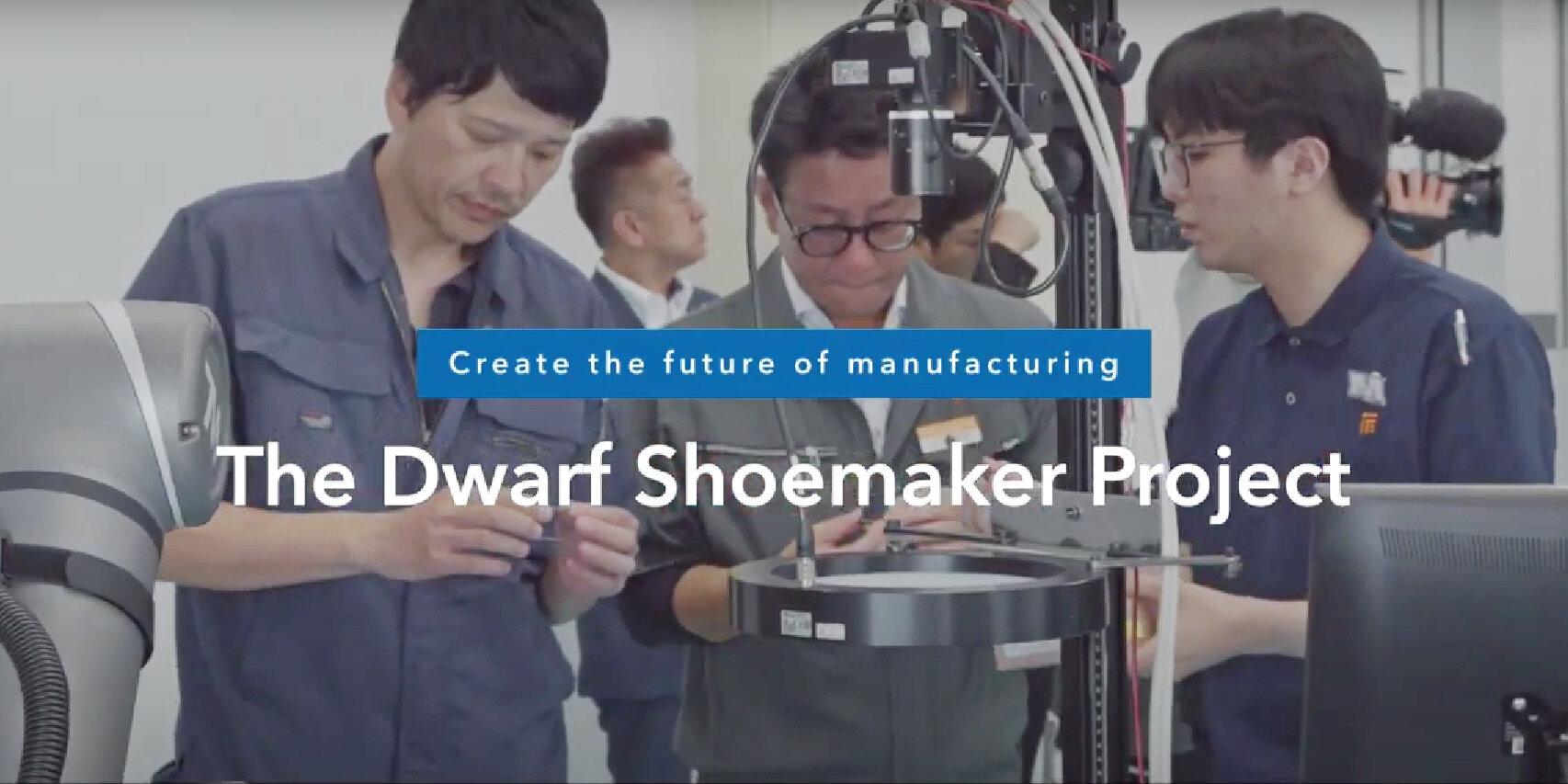 The Curious Case of ARIKAWA WORKS .Co., Ltd.
– How Automation Unlocked Creativity and Ramped-Up Hiring
"Automation to empower people, continually creating social needs" is a statement of OMRON's long-term vision, "Shaping the future 2030". ARIKAWA WORKS .Co., Ltd., headquartered in Kanazawa, Ishikawa Prefecture, embodies this concept with the introduction of OMRON's collaborative robots. How exactly is the company leveraging robotics to empower its workers and create new value? We try to find out.
Interview with a young engineer: "Creativity that creates the things needed to produce things is rewarding"

ARIKAWA WORKS .Co., Ltd. produces pressed products and designs and manufactures molds for use in semiconductor packaging equipment. Rai Takeuchi, a systems engineer joined ARIKAWA WORKS .Co., Ltd. in October 2021. As a student, Takeuchi always thought of small factories as places where simple tasks are repeated and never considered working at one. However, when he heard that ARIKAWA WORKS .Co., Ltd. was planning to automate its production line by programming collaborative robots in-house, he immediately wanted to be a part of that. It's been two years since he joined the company. "This robot, that robot and the robot over there, I was involved in the programming of all these robots", he gushes about the performance of the robots he built with a proud expression. Takeuchi's eyes sparkle as he says, "I find the creativity of creating the things needed to produce things rewarding."
"Are you still making them by hand?" An innocent comment leads to change in work style
Fuki Arikawa, the representative director of ARIKAWA WORKS .Co., Ltd., thought that the best way to produce high-quality products in low volume/high mix was to make them by hand, but she was shocked when she met a student at a company briefing held in 2017. The student said, "Are you still making them by hand?". The interaction was a reality check as she figured that change was required to make the factory an attractive place to work for young people.

In 2020, ARIKAWA WORKS .Co., Ltd. introduced OMRON's collaborative robots to the press manufacturing process. The company set up its own system to build an automated system for the production line using the robot, which has attracted young people who want to become system engineers. Arikawa later called the project "The Dwarf Shoemaker Project," referring to a children's story in which a dwarf makes shoes while the shoemaker slept. In the three years since the project was introduced, seven employees have joined the company after two consecutive years of no hiring. Arikawa says, "We want to inspire other companies to start automation while creating new synergies with companies that have also decided to implement it".
What machines can do is left to them, and humans work in more creative fields

As OMRON founder Kazuma Tateishi once said, "To the machine the work of machines, to man the thrill of further creation", Yuki Date, Senior General Manager of Solution Sales & Marketing Division HQ., Industrial Automation Company,OMRON Corporation, says, "Repetitive menial tasks should be left to machines and humans should work in more creative fields." OMRON will continue to work to solve problems faced by small and medium-sized enterprises and develop the manufacturing industry through automation. This will be a key to solve the problems faced by Japan's manufacturing industry, which is suffering from a shortage of next-generation workers, and to help Japanese companies compete globally.