Digitization is one of the most promising ways to create smarter, transparent, interactive shop floors producing output matching global quality standards. Read on this story to know the values we created for a leading FMCG manufacturer.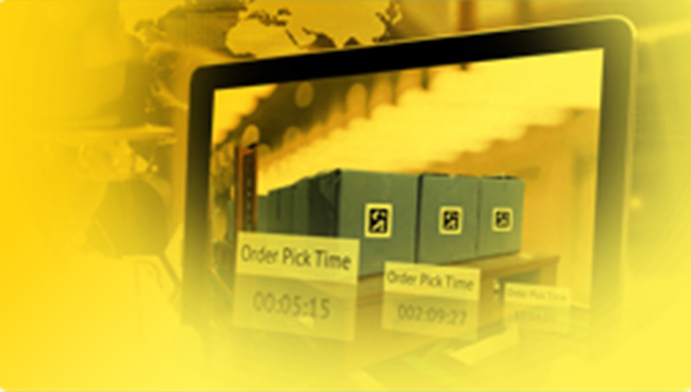 Overview
As the trend towards digitalisation of factories gains more traction owing to the changing technologies landscape, market dynamics, aspirations to global standards and opening of new avenues driven by national initiatives like Make in India and Digital India, factories across varied segments are becoming more quality conscious. They are gradually understanding the crucial needs to necessitate access to all vital information and data relating to the origin and composition of the products as well as the whole process to ensure the products live up to the global quality standards.
With its new technologies, integrated control concepts and intelligent data analysis capabilities, Omron is supporting this transformation of shop floors towards becoming smarter, more transparent & interactive, thus bringing innovation to manufacturing and enabling our customers to be at the leading edge of these trends.
This story is about
This story is an illustration, on the same lines, of one of our recent experiences in the FMCG manufacturing arena. Located in an industrial area of North India, the manufacturing unit is engaged in the manufacturing of medicines, mineral & herbal products and is counted as one of the fastest growing FMCG companies in India.
The tasks at hand
Due to continuous pressure of making the machines faster and increase productivity, reducing downtime had lately emerged as a big challenge for the customer.
The customer had initiated a new endeavor of warehouse automation and was looking for advanced solutions for object detection in their lifts, turntables and conveyers. The main objectives to be achieved through this automation were to:
Values created by Omron
Omron's solutions mainly comprising of IO-Link photoelectric sensors, brought in the right changes enabling the customer tackle all these challenges in the following ways:
Shortest Recovery and Down Time:
The Multiple conveyor system, which had installation of conventional / regular sensors, was much more difficult to diagnose than one using IO Link sensors. The conventional sensors tend to fail without any prior warning thus adding to the down time. Also, in such a complex conveyor system typically using a few hundred sensors, it becomes time consuming and difficult to identify the faulty sensor. Omron's IO link enables the instant identification of the faulty sensor thus lending to a considerable improvement in the changeover efficiency and a significant reduction in the down time.
Noteworthy reduction in frequency of sudden errors:
Another challenge faced by the manufacturer and the industry in general is maintaining the accuracy of the sensing devices. Over a period of time, several factors like dust accumulation on the sensing face, mechanical ageing of machine, vibrations, change in mounting of the sensors, misalignment, etc. impact the normal functioning of the sensor. Omron's IO Link solution not only monitors the health of the sensor but also alerts the system in case there is an abnormality which can cause any operational failure.
Early warning and predictive maintenance
Not the least, Omron's IO link solution monitors key process parameters through built-in function blocks to provide early warnings. It also helps to build statistics and trigger thresholds. For example, the photo sensor LED life warning is given to detect trends to predict maintenance requirements and avoid unscheduled downtime for sensor maintenance.
Automation has much more in-store
This was a niche peek into the world of Omron sensors and how harnessing of sensor data can lead to creation of a sturdy platform for machine-to machine communication, machine learning and big data technologies. As illustrated above, it gets translated to myriad benefits –not only managing inefficiencies, down time, high frequency of sudden errors and change overs but also cutting costs, bringing in finer business intelligence, quality control and supply chain traceability, to name just a few.
---
---
---